Muhammad Lila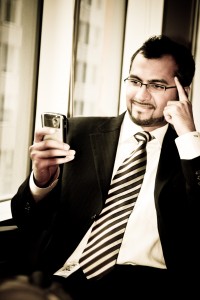 Muhammad Lila is an award-winning correspondent for ABC News, covering Pakistan, Afghanistan, and beyond.
His work is seen across all ABC News platforms, including Good Morning America, Nightline, World News with Diane Sawyer, ABC News Radio, and NewsOne, ABC's affiliate news service.  He also regularly writes for ABCNews.com, including its Investigative Unit.  He joined the ABC News team in January 2012.
Over the past several years, he has travelled extensively, reporting from the Himalayas, Haiti, Syria, Saudi Arabia, and across the entire Afghanistan and Pakistan region.  Prior to joining ABC News, he was an Anchor and Reporter with CBC News, based in Toronto.
As an anchor, he guided Canadians through hurricanes, wars, and assassinations.  He is also among the youngest to ever anchor the CBC's flagship nightly newscast, The National.  In 2010, he became the first ever western journalist to live blog/tweet the annual Hajj pilgrimage.
Prior to joining CBC, Muhammad was an anchor and reporter for CityTV and CP24, Toronto's top-rated newschannel.
Muhammad's background spans three continents. He was born and raised in Toronto to East Africanparents whose ancestry goes back to South Asia. He is fluent in English and Gujarati, conversational in Urdu, and is studying Arabic.
In his spare time, he is an avid travel writer, and is a regular contributor to the travel section of the Toronto Star, Canada's most-read newspaper.
He holds degrees from the University of Toronto and the Graduate School of Journalism at Columbia University.
Follow Muhammad on Facebook and Twitter